Certified Iyengar Yoga teachers have all engaged in a rigorous and lengthy training process. Initial training spans a three to five year period in which trainees study a program based on an international syllabus and standards set by Yogacharya Sri B.K.S. Iyengar. Thereafter, teachers train systematically studying progressive levels of syllabi to qualify to teach more advanced work, including special needs and therapeutic yoga. To enter the Iyengar yoga teacher training program, a student must have attended regular classes with a qualified teacher of Iyengar yoga for a minimum of three years and have an established daily yoga practice.
The body is your temple. Keep it pure and clean for the soul to reside in. 
~BKS Iyengar
 Cathy Allen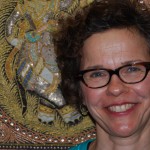 Cathy has been a student of yoga since 1984. She began studying and practicing in the Iyengar tradition 15 years ago. Cathy was certified with the Yoga Association of Alberta in 2009.  She has since received her Introductory 1 Certification in 2011 and her Introductory 2 certification in 2013 from the Iyengar Yoga Association of Canada (IYAC).  Cathy regularly attends workshops and intensives with senior Iyengar teachers. She took part in the 2008 Annual IYAC conference with Geeta Iyengar.  Cathy has also worked as a teacher assistant in the classes at the FYC for women living with breast cancer and continues to assist in classes for students with special needs.
 Frema Bram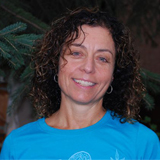 Frema has been practicing and studying yoga for over 35 years, more than half of that time devoted to Iyengar yoga. She is the founder of the FYC and has been teaching for more than 15 years. She was certified with the Yoga Association of Alberta (YAA) in 2003 and is certified at the  Intermediate Junior 3 level with the Iyengar Yoga Association of Canada (IYAC).  She attends numerous workshops throughout Canada and the US with Senior international Iyengar yoga (IY) teachers. She has studied with Geeta S. Iyengar in Canada and has made four trips to study at the Ramamani Iyengar Memorial Yoga Institute (Iyengar Institute) in Pune, India.  She teaches classes from Beginner Level 1 to Level 3 and  assists in the Special Needs classes.
 Anita Cullen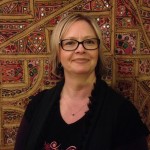 Anita Cullen has been teaching Iyengar Yoga since 2007 and holds a  Intermediate Junior  2 level certificate. She has been practicing Iyengar Yoga since 2001 and has attended classes and workshops with Senior and Advanced teachers throughout Canada and the UK. In particular, she is very grateful to have studied and trained with Advanced UK teacher Jayne Orton. In 2010 and 2013 she visited Pune, India to study with the Iyengars at the Ramamani Iyengar Memorial Yoga Institute (RIMYI) and has attended conventions with both Geeta and Abhijata Iyengar in Canada and England. Anita is passionate about teaching yoga and feels privileged to pass on her knowledge of this vast and wonderful subject to students of all ages.
 Carole Eder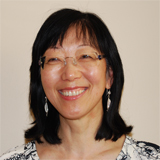 Carole Eder is certified with the Yoga Association of Alberta and has been teaching since 1995. A student of yoga for 25 years, she has studied regularly with national and international senior level teachers. She has dedicated her practice and teaching for the last 12 years to Iyengar yoga. In 2001 and 2008 she participated in the IYAC conferences with Geeta S. Iyengar. She has attended public classes at the Iyengar Institute in Pune, India in 2007 and 2012. She is also a full-time registered massage therapist with a background in therapeutic and rehabilitative therapies and has a life long interest in dance and the art of movement.
 Teddy Hyndman
Teddy began yoga in 1968 at an ashram in Pondicherry, India.  She taught junior school in Toronto; then volunteered at an orphanage in Brazil. From South America she moved to Kyoto, Japan, to practice Zen meditation for 3 years. In Kyoto, Teddy began teaching yoga merging her yoga practice with her Zen training. Returning to Edmonton, Alberta, she raised a family, was active in rebuilding the Yoga Association of Alberta as president and is presently active in the Iyengar Yoga Association of Canada. She assists Judi Mirus in the Special Needs classes as well as coordinates IY  teacher training with Judi Mirus.
 Judi Mirus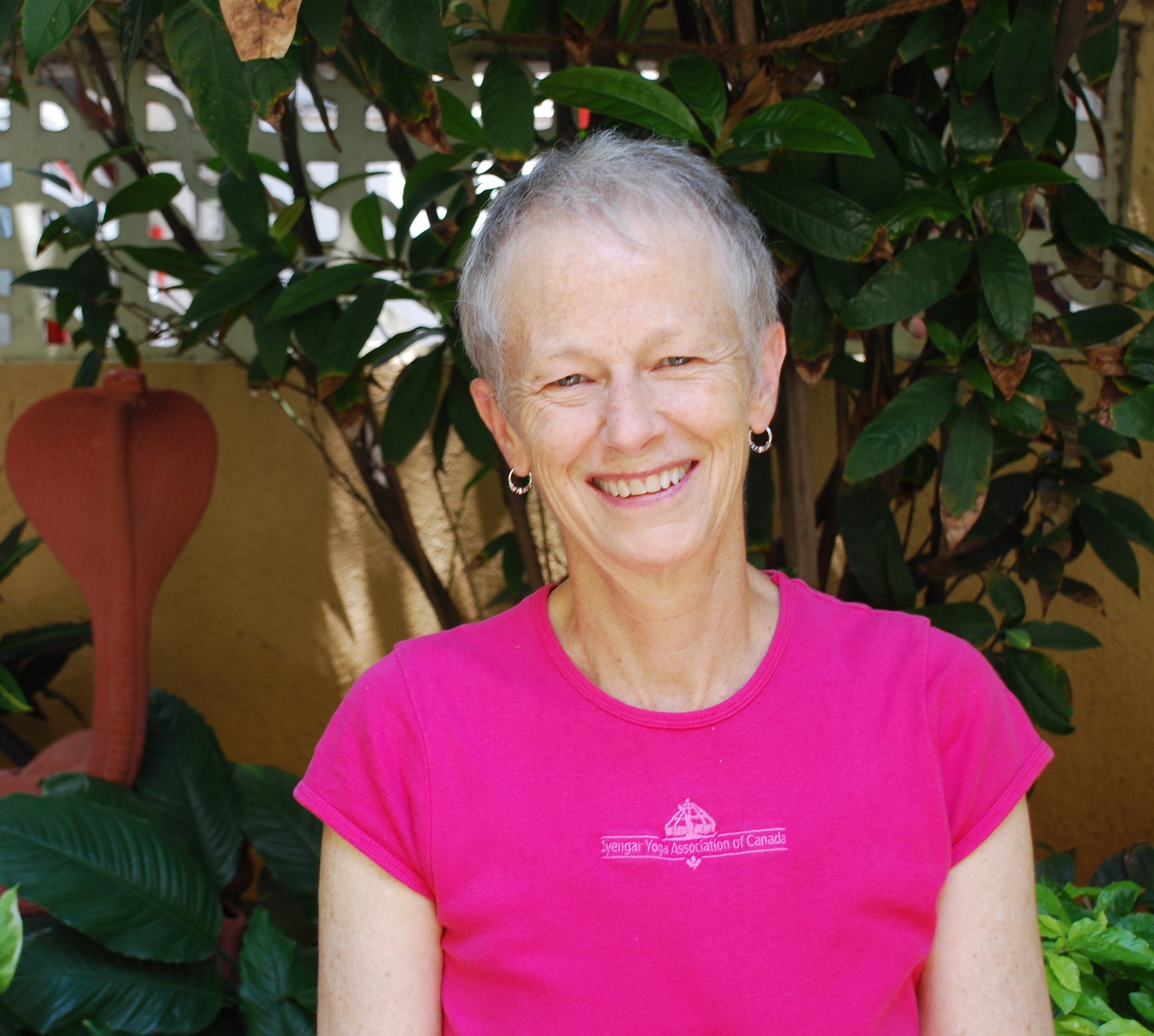 Judi Mirus has been a student of Iyengar Yoga for over 30 years. First certified by the YAA in 1990 and in Iyengar yoga in 1999 , she currently holds an Intermediate Senior I Certificate.  Since 1992 she has regularly attended intensives and general classes at the Iyengar Institute.  Active in the Iyengar Yoga Association of Canada since it's inception (Board of Directors, Professional Development Committe), she now serves as an assessor.  In consultation with the Iyengars, she leads Special Needs classes at FYC and is lead instructor for classes for patients with chronic lung disease, the latter in association with the UofA Hospital's Lung Transplant Program. With Teddy, she is coordinator and trainer for IY teacher training in greater Edmonton.