Holiday Classes
Asana and Pranayama
during the holidays
December 17, 18 & 19
9am-11am OR  6pm-8pm Each day
Pass users + $5   Drop in $25
All 3 Days $60
Dec 17 – Standing Asanas
Invigorating. Refreshes mind and body relieving tension. Stimulates digestion and improves
circulation while gaining strength and mobility.
Dec 18  – Seated poses and Twists
Calming. helps remove fatigue and soothes nerves. Relieves stiffness in neck and shoulders, headaches and backaches
Dec 19 – Chest Openers
Rejuvenating. Give energy and courage and helps to combat depression. They make the spine
flexible and the body and mind alert.
Each Two hour session will include Pranayama beginning with basic breath awareness
These classes are for All Levels
  New Year's Day Class
Wring out the old, Ring in the New!
New Year's Day class with Anita Cullen
Welcome the New Year with a practice to
energize, revitalize and inspire you!
Tuesday January 1, 2019
10AM—12 noon
$30
Please Register in Advance
 Weekend Workshop with Louie Ettling
January 25-27, 2019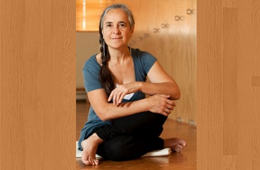 Fri 6-8:30pm
Sat 1:00pm-5:30pm
Sun 9:00am-1:00pm
Registration opens September 1, 2018
$280 before December 25, 2018
After Dec 25, $305.00
cancellation policy here
Register with etransfer to workshops@familyoga.ca
or Drop in to pay call 780-465-4668 for more info
 Weekend Workshop with Krisna Zawaduk
May 3-5, 2019
Friday 6pm-8pm
Saturday 9am-noon & 2:30pm-4:30pm
Sunday 9am-noon
Registration opens February 1, 2019
Register before April 3, 2019—$250
After April 3 – $275
cancellation policy here
Requirements: At least  1 year of  Iyengar yoga experience and knowledge in how to set up props for Salamba Sarvangasana
Register with etransfer to workshops@familyoga.ca
or Drop in to pay call 780-465-4668 for more info